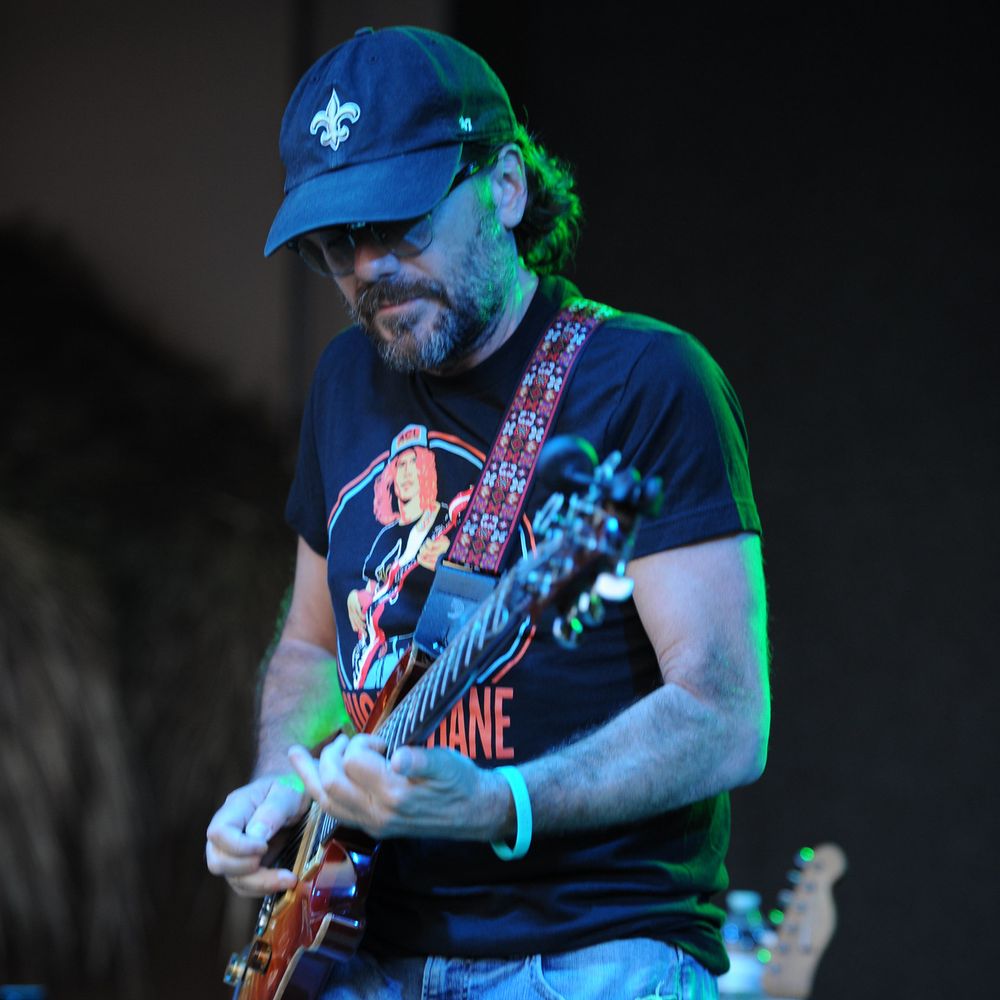 About Doctor Lo
Doctor Lo Faber is back. The singer, songwriter, bandleader and producer founded legendary jam band God Street Wine in 1988 and went on to produce two ambitious rock operas before detouring into a Ph. D. and seven years as a college professor. Now he returns to a full time music career with his first solo record in 15 years, "Bottomland," and will be touring this fall in a Duo with bassist Tom Pirozzi. 
Growing up in rural New Jersey, Faber played Bluegrass music as a kid, learning banjo, guitar, mandolin and piano before the age of eleven. He briefly attended college in New York, studying at both NYU and Manhattan School of Music before dropping out to hit the road with God Street Wine. GSW built a massive following as a touring band in the early 90s that eventually led to a record deal with Geffen in 1994 and tours with such artists as the Allman Brothers, Black Crowes, Bruce Hornsby, and Bob Dylan. Before breaking up in 1999 the band had built a massive following through constant touring and released five albums that cemented their reputation as one of the first generation jambands. Faber went on to form the Lo Faber Band and compose and record the double-CD concept rock operas "Henry's House" and "Friday Night Freakshow" in 2001 and 2003 respectively. Meanwhile, the age of social media led to GSW fans congregating in a Facebook group that successfully brought the band back for a series of annual reunion shows beginning in 2010.
By that time, however, Faber had turned to a second career in the academic world. Under the guidance of Sean Wilentz at Princeton University he earned his Ph. D. in American History, which led to his nickname "Doctor Lo," as well as to New Orleans, which became the topic of his book, "Building the Land of Dreams," published in 2013. In the Crescent City Faber first taught history at Loyola University New Orleans, but by 2014 he had moved to the Music Industry Studies department where he taught students the basics of the music business and also helped develop the school's Pop Ensemble program.
By 2019, after seven years earning the Ph. D. and seven years as a Professor, it was time for another change. As Lo explained recently, "both my Princeton and my Loyola years were amazing experiences where I was privileged to work with so many incredible mentors, colleagues, and students. But I also felt every single day that I was missing a key part of myself." The "Bottomland" album, an intimate collection of songs in an acoustic, alt-country style, marks the composer's return to full time music making.
While God Street Wine was known for crisp, funky, Steely Dan-influenced jam rock, and Faber's rock operas added a Pink Floyd- and Zappa-esque progressive rock ingredient to the mix, "Bottomland" is a return to Faber's musical origins: bluegrass, folk, country, and everything in between. It's acoustic roots music steeped in influences from George Jones to Emmylou Harris to the Jayhawks and Jason Isbell, punctuated by Faber's lap steel and frailing banjo in addition to his more familiar guitars and keyboards.
In summer 2019 Faber also hooked up with Tom Pirozzi, longtime friend and Ominous Seapods bassist, for a few duo shows - and had such a great time that the pair now plan to continue touring together. The two accomplished players have a listening connection that makes each song an intimate improvisational excursion. The "Doctor Lo and Ol' TP" ever-growing repertoire spans Faber's originals from the early God Street Wine days to the new tracks on "Bottomland," along with a huge and diverse collection of covers. Their goal, playing house parties, coffeehouses, and opening slots, is to "explore the inner layers of the songs, keep it spontaneous, surprise each other, and surprise our listeners." 
More info: lofabermusic@gmail.com